Tata Tea's Jaago Re campaign was launched in 2007, the brand has positioned itself as a young vibrant one with the message "being the change that we want to see". Sushant Dash of Tata Tea talks about the campaign's success and I have shared my opinion on how the campagin has worked for the brand image.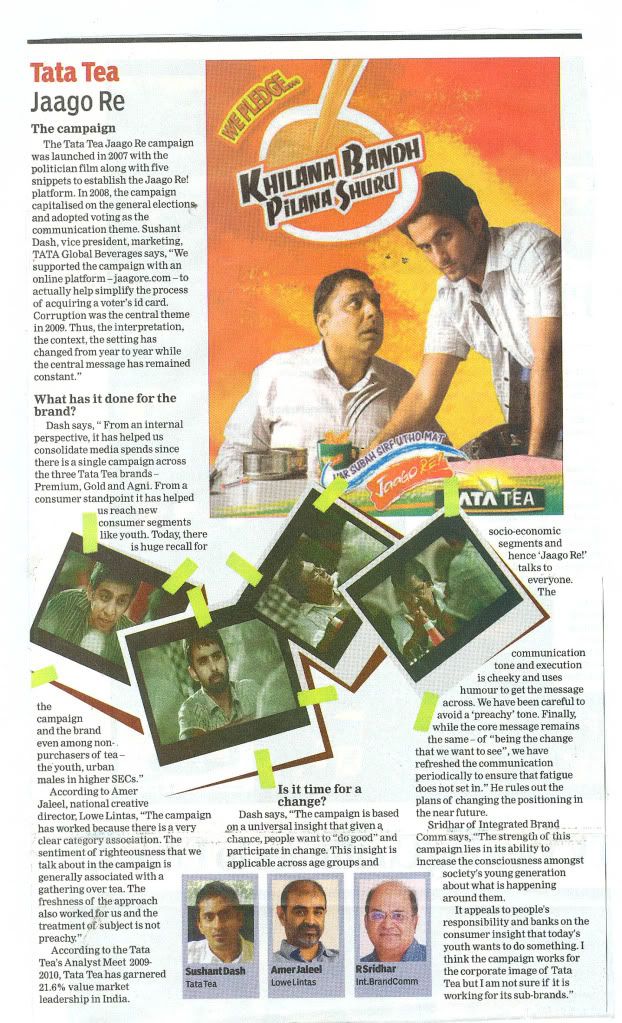 Cola's Thumps Up has positioned itself as Masculine drink since early 1990's with the brand message of "Taste The Thunder"! Anand Singh of Coca Cola share his thoughts on the campaign.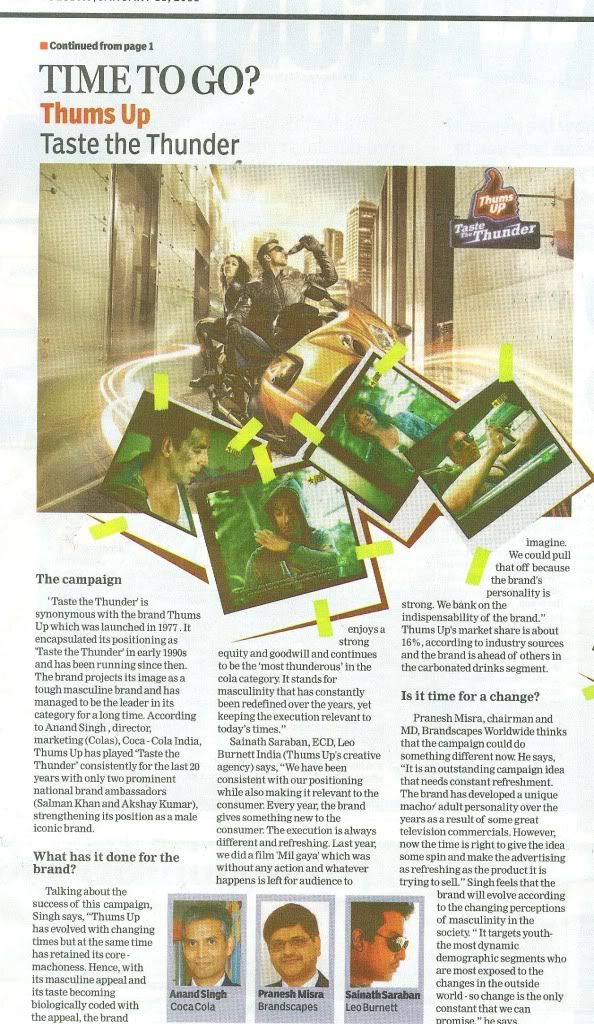 For over a decade and half "The Complete Man" has defined the brand positioning for Raymond's. Shailen Sohoni talks about what the positioning has done for the brand, Aniruddha Deshmukh of Raymond's feels they would stick with the brand message and I share my thoughts on how Raymonds has built a strong brand via its consistent brand positioning.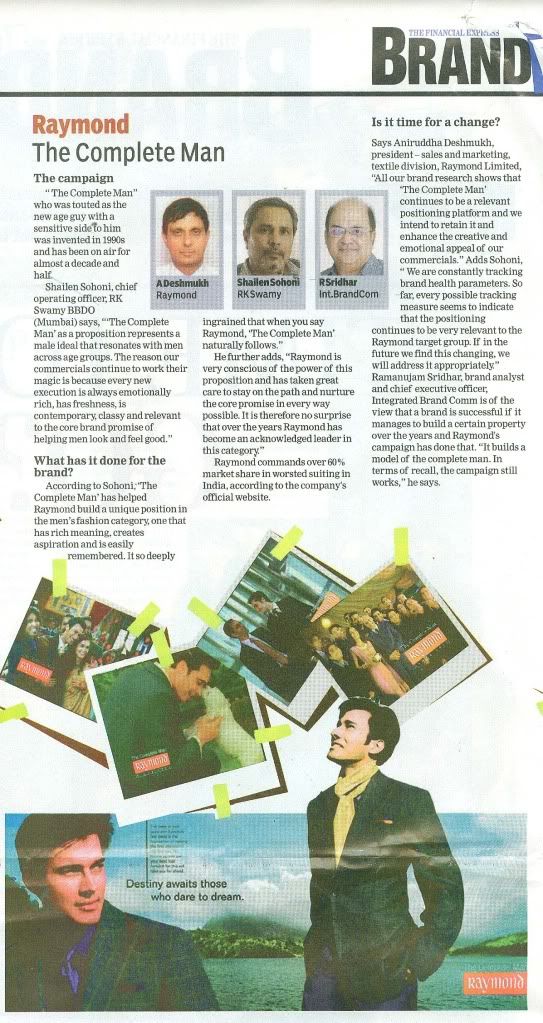 Ramanujam Sridhar, CEO, brand – comm.
Read my blog @ http://www.brand-comm.com/blog.html
Facebook: facebook.com/RamanujamSridhar
Twitter: twitter.com/RamanujamSri